We all love free stuff! Isn't it? But, it's always said that not all things come at free of cost but how do some apps provide us free unlimited voice calls? That's a bit technical stuff, but explaining in simple terms, it basically profits through Ads and sponsors and some other earning ways.
So, does this mean that my free calling using any of these apps to my friend, uncle, etc is profiting the company behind the app? Yes, in some way!
So, now you know what are free calling apps and the main idea behind their working! It's now time to get to some amazing free unlimited voice callings apps for our various operating systems like Android, iOS & Windows.
Top Unlimited Free Calling Applications
We are sure many of you face frequent balance problems, so if there is some way you could connect to your friends without any balance, then that would be amazing!
Even if you are stuck somewhere, and you have got only some internet data left, then these types of apps come to the rescue! So, stop your search right away and lets dig into the best free voice callings apps for your Smartphone device.
#TOP TRENDING: Jio 4G Voice App
If you have Reliance Jio SIM, then you will get unlimited free voice and video calling offer with it. All you need to do is download Jio 4G Voice app if your phone do not have VoLTE feature else if you have then simply turn it on and enjoy free calling.
1) Whatsapp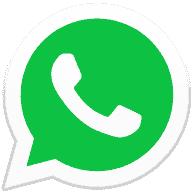 Starting with the boss! You don't need an introduction for the most used app owned by Facebook. This is one of the easiest and most popular app for not only free unlimited voice calling, but also for free message chatting or if you have a good Internet connection, then you can also try out the new recently added feature in Whatsapp- Video Calling.
Though, Video calling feature is still in beta stage as people are having lagging problems during their video chats, facing blur images, audio not sync, etc. So, we recommend you to try voice calling on 4G, 3G, WiFi, as on 2G connections there can be a weak connection problem.
---
2) Viber
Viber was officially first developed by Viber Media and then later on February 13th, 2014, it was bought for $900 million by Rakuten. This app comes with the most popular messaging apps in the market. The good thing about this app is that it's available on almost all the device platforms out there. It includes for Android, iPhone, iPads, Windows PC, Windows Phone, Mac, Symbian Devices and Linux.
This app has got an amazing rating of 4.5/5 on Google Play Store. Using this app, you can text message, video chat and voice call with anyone registered on Viber easily. If you want to call some other number, which is not registered on Viber, then you can also do that, for that you need to pay some amount and get your Viber Out Credit. Visit here to know more about Viber Out.
---
3) Nanu App
So your 3G data gets used up quickly while doing free voice calling over the apps? This is a very common problem among people and still in connections like 3G they experience lagging issues. Well, that's not the case with this app! This app is specially made for users who are on 2G or worry about their data too much.
Download App
Nanu app is specially made for country India and available only in India as of now. This app not only works on 3G, 4G, WiFi, but also on 2G networks.
You can do nanu-to-nanu calls, or you can also try out nanu-out call using which you can call anyone even if the receiver is out of internet connection reach and is available only for incoming and outgoing calls, then also this will work. Pretty interesting app right?
---
4) KakaoTalk
One of the great free messaging and voice calling the application in the market with 170 million registered users. It was developed by KAKAO Inc, and it was released on 18 March 2010. Currently, it supports total 15 languages as of now. It's also very popular in South Korea and is supported on almost all the popular platforms – Android, BlackBerry, Windows Phone, iOS, PC, Nokia Asha, and Bada OS.
In this, you can search for friends without mobile number just use the KakaoTalk ID.
This app works best on 3G, WiFi, 4G, LTE. The added advantage in this app is that you can also group chat with your friends, and it's not limited to just a few friends, you can add as many as you want in a group chat.
---
5) Nimbuzz
Do you own a Smartphone, Computer or your tablet? If yes, then you should go and download this amazing instant messaging application Nimbuzz. Well, this app was released on 13 May 2008. This app is available in more than 10 languages, and it's developed by Nimbuzz B.V, and it's available in 200 countries and from these 200 countries, it has got almost 150 million users.
Download App
As of now, it's headquarter are located in New Delhi, where Vikas Saxena is the CEO. Nimbuzz is also supported in Windows Phone, Android, BlackBerry, iOS, Java ME. In this app, you will get a very good clear and crystal voice quality while calling. Make sure you have a good connection! Rest all, it's the same as most of the other messaging apps out there!
Conclusion:
So we come at the end of the post on 5 best free voice calling apps. So, your search for keywords like "best free voice calling apps," "top voice calling apps," "free unlimited voice calling" is provided here with the awesome free unlimited voice calling apps list.
So, what do you think of these apps? Share your personal experience with these apps.
Let us know all these in the comments section below. If you want more free recharge tricks and free calling offers, then visit EarticleBlog daily. Thank You :)