Hey Guys it is paytm time , ireff app giving free Rs 8 paytm cash to every users who has ireff app and do small survey.  This survey is about your mobile internet usage and which mobile operator you like.
About Ireff app :-
Before you recharge your prepaid mobile, find the best recharge plan / pack for your exact need. iReff app is the fastest and easiest way to find the recharge plan you need and buy it through our recharge partners. Browse through the common benefit categories - Topup, SMS, Data (GPRS / 2G and 3G), Local, STD, ISD. Or try the powerful full text search feature to find recharge plans matching your specific need.
You can find details about Topup Vouchers, Special Tariff Vouchers (STV), Combo Vouchers and Full Talk Time offers.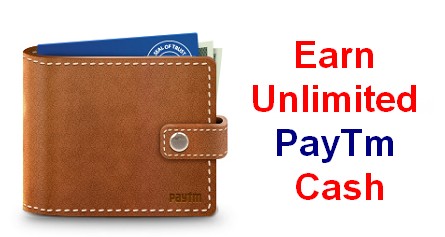 So Guys Hope you keen to know how use full this app for you if You want to know any operator call or data plan on the go most ey caching of this app is that it is updated and 100 % correct info you alwys get and you can get info any operator or any states on the go.
So Guys i am going to tell You step by step Process How you Do survey and get instant Rs12 paytm cash Just below steps .
Step to Get Free Rs 12 Instant Paytm cash By doing iReff app Survey :-
First of Install ireff app : [ ireff app download link ]
Now Open app and make an account by submitting by mobile number.
Verify your mobile number by OTP verification.
Now you Get Survey Pop up when you go app home screen.
(Browse app One to two minute to get it or check menu)

Now here start doing survey and submit your response.
As You submit survey successfully you will get Rs 12 paytm cash on your registered mobile number.
If you want more do same thing other device to get unlimited paytm cash.
Tip To do Successful Survey :-
I have Selected Age As 24+ 
Gender AsMail

This survey For IPL so choose stream threw mobile app and PC.
Paytm Cash Proof :-